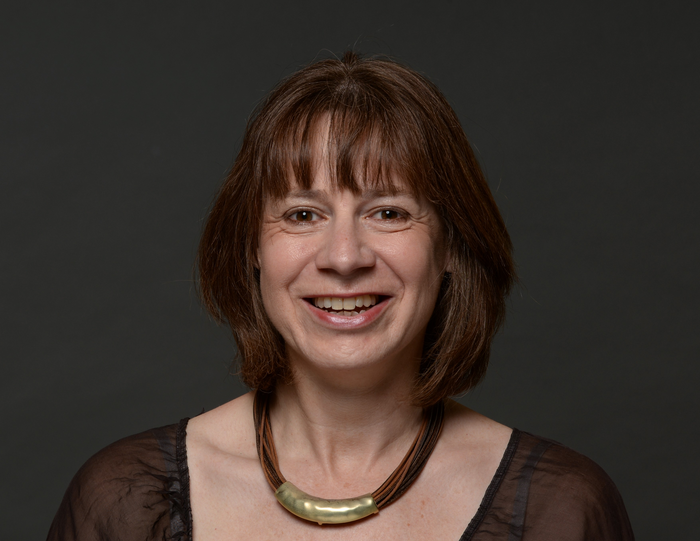 Professor Sergei Turitsyn and Dawn Bonfield MBE become Fellows
Fellows are nominated by their peers based on their technical achievements
You will be officially admitted to the academy on November 8th.
EMBARGOED UNTIL 12.01am BST on 21st September 2022 | Birmingham, UK
Two senior academics from Aston University have been appointed Fellows of the Royal Academy of Engineering.
Professor Sergei Turitsyn, Director of the Aston Institute of Photonic Technologies (AIPT), and Dawn Bonfield MBE, Visiting Professor of Inclusive Engineering at Aston University's Royal Academy of Engineering, will be officially inducted into the Academy on 8 November 2022.
Fellows are nominated by their peers based on their technical achievements. Academy grantees are selected from among business leaders, entrepreneurs, innovators and academics in engineering and technology.
Professor Turitsyn is a world-renowned expert and originator of several key concepts in the fields of nonlinear photonics, optical fiber communications, and fiber lasers. His work lies at the interface between fundamental nonlinear science and technical applications of photonics.
He joined Aston University in 1998 and founded AIPT in 2012 and has led it ever since. The institute is a leading international center for photonics technology and engineering applications ranging from high-speed optical communications, lasers and optical sensing to biomedical devices and machine learning in photonics.
He received a Royal Society Wolfson Research Merit Award in 2005 and was awarded the Lebedev Medal by the Rozhdestvensky Optical Society in 2014. He is a fellow of the Optical Society of America and the Institute of Physics.
Professor Turitsyn said:
"I feel honored and very happy about this high recognition. My thanks also go to all my research friends and colleagues with whom I have had the privilege of collaborating over many years.
"I look forward to contributing to the Royal Academy of Engineering's mission of delivering public benefit through engineering excellence and technological innovation."
Dawn Bonfield MBE has an international reputation as an inspirational leader committed to diversity and inclusion, ethics and sustainable development in engineering. As Visiting Professor at the Royal Academy of Engineering at Aston University, she is an influential advocate for change and has developed an emerging discipline of inclusive engineering that constrains bias and discrimination in engineering and uses engineering and technology to address inequality.
She runs her own company, Towards Vision, to bring about change in both the education and corporate sectors. She was originally an aerospace materials engineer and past President and CEO of the Women's Engineering Society.
Mrs Bonfield said:
"I am honored to be accepted onto the Academy Scholarship and excited for the work I have promoted at Aston University on integrative engineering outcomes is recognized in this way.
"It shows the importance of inclusion in our work as engineers, where we recognize people at the heart of our engineering solutions to create solutions that are accessible and equitable.
"Aston University has played an important role in supporting and advancing this work, which is now being embedded into our engineering curriculum."
The Royal Academy of Engineering brings together the knowledge and experience of some of the best and brightest engineers, inventors and technologists in the UK and around the world.
The Fellows represent a variety of engineering fields, including civil engineering, civil engineering and the environment, chemistry, manufacturing and design, and medical and bioengineering.
Sir Jim McDonald FREng FRSE, President of the Royal Academy of Engineering said:
"I am delighted to welcome such a diverse range of tremendously talented people to the Fellowship of the Royal Academy of Engineering. From industry and business to education and government – both national and international – these are some of our most pioneering and respected engineers and technologists.
"In an uncertain world, one thing is certain – engineering, vision and leadership will play a crucial role in addressing the escalating national and global challenges we face today. The combined connectivity, professionalism, experience and wisdom of the new grantees joining us today will greatly enhance the expertise and support we are able to offer to government and society at large."
END
Caption: Professor Sergei Turitsyn. Dawn Bonfield MBE
About Aston University
Aston was founded in 1895 and has been a university since 1966. Aston is a long-established university run by its three main beneficiaries – students, businesses and professionals, and the West Midlands region and wider society. Located in Birmingham, the campus is in the heart of a vibrant city and houses all of the university's academic, social and housing facilities for our students. Professor Aleks Subic is the Vice Chancellor and Managing Director.
In 2022, Aston University was ranked within the Guardian University Guide's top 25 based on measures such as entrance standards, student satisfaction, research quality and graduate prospects. Aston Business School's MBA program has been ranked in the top 100 in the world in the Economist MBA 2021 ranking.
For media inquiries regarding this press release, please contact Nicola Jones, Press and Communications Manager, at (+44) 7825 342091 or E-Mail: [email protected]
Be the first to receive the latest Aston news, research and expert commentary
through Follow us on Twitter
Do you need an expert for your story? Browse our Expert Directory
---
Disclaimer: AAAS and EurekAlert! are not responsible for the accuracy of the press releases published on EurekAlert! by contributing institutions or for the use of information about the EurekAlert system.