Can you tell us a bit about your family and background?
my husband and I was both working when we started building our home. We recognized the value of a professional, an expert in a field we are not experts in. We work and travel a lot and when we hired an architect we planned to start a family. We have a baby now.
Why did you decide to hire an architect and how did you find out about Day Bukh Architects?
Ever since we bought our current home, we knew we wanted to hire an architect – it only took us five years to get there! When we first started looking for an architect we went to some public talks hosted by the Australian Institute of Architects. We wanted to get an idea of ​​what to expect and what it might cost. The discussions with architects made it clear to us that there are different styles and that we have to find someone who can achieve our specific goals. We were also aware that we had to get along with the architect in order to work well with him. I felt it was important to hire an architect who had already completed a project in our local area.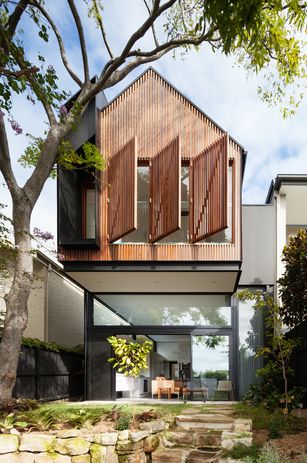 Before we found Matt Day of Day Bukh Architects we had worked with another office. We had enjoyed working with this architect and got on well with him, but it quickly became clear that he didn't fit into our busy work schedule. You're spending a lot of money on a service and you want to make sure it fits – not just in terms of style, but also in terms of the architect's way of working.
I started looking into different working styles of different architects, mostly through research on the internet. I first looked at the work of another architect in Paddington and came across Matt's website. What I like about Matt's style is that he has Scandinavian and Japanese influences and he also takes environmental sustainability into account. When we met him, it was clear that we could work well together.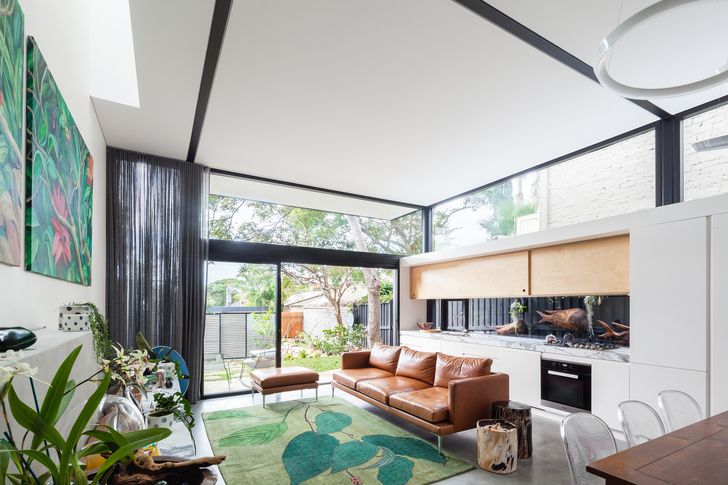 What was your assignment?
Our house is a semi-detached house and one of the last in our neighborhood with its original street facade. Even though there were no listed building requirements for the original house, we really wanted to keep this front view – that was what appealed to us when we bought the property.
We also wanted our home to blend in well with the landscape. We like a lot of natural and handmade materials and it was very important to us to work with local artisans. We wanted to recycle as much waste from the demolition as possible [of part of the existing structure] as possible.
We rarely bought new furniture, so it was important that our existing stuff had a home. We also wanted a light-filled space and a good connection to the garden.
The client is often an essential part of a successful project. Were you heavily involved in the progress on site?
Budget was important to us. To accurately manage our budget, we had Matt lead the project on site. We paid him extra for it and I think we got a lot better value for money that way. The quality of the finish was also much better in the end and Matt was able to ensure his design was not compromised in any way.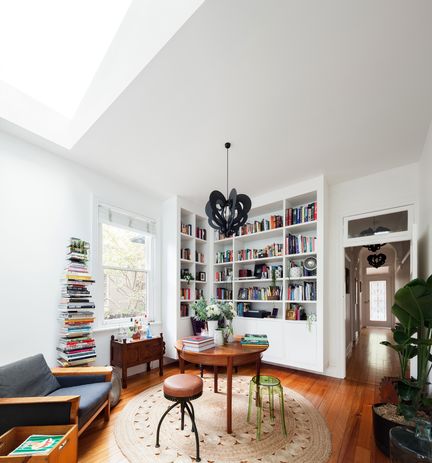 Does the result of working with an architect meet your expectations?
We originally thought there was only one way to design this project for our small website, but Matt turned our initial thoughts on their head and came up with fresh ideas and a creative solution. That is why working with an architect is so valuable.
We are very happy with the project and love living in our house. The joy is in the details. Even laying the tiles and mitering the edges – the architect makes sure that all these small details are right.
What advice would you give to someone thinking about hiring an architect? And would you hire an architect again?
I would definitely hire an architect again – I would not build without an architect. There is so much value in what they can bring to a project.
In terms of advice, I think that when you ask a professional to do a job for you, you have to allow them to find a solution for you. Matt spent a lot of time listening to us, but we gave him a lot of freedom when it came to interior design. We still felt like we were part of the creative process, which was a lot of fun. The process has to be fun, otherwise what's the point?