The ultimate 11.12.6 home theater
After a disastrous CEDIA 2021 Expo due to the COVID pandemic, exhibitors are scrambling to make CEDIA 2022 Expo in Dallas, Texas, September 29-October 1, a show to remember. Trinnov, McIntosh, Sonus Faber and some of the best names in high-end audio and video put together a unique system and demonstration room to make it the talk of the show.
CEDIA Expo booth 26097 It'll be packed, and with good reason – state-of-the-art sound and picture quality will be on display, and organizers are promising one of the most 'immersive' home cinema experiences presented at a show in recent memory.
"Our goal this year is to show the industry the extraordinary experience that can be realized with today's immersive private cinema systems, when design and performance come together," said Arnaud Laborie, CEO of Trinnov.
A 9,000 lumen video projector with a 11.12.6 channel surround sound system will showcase the ultimate in immersive sound and vision with products available today.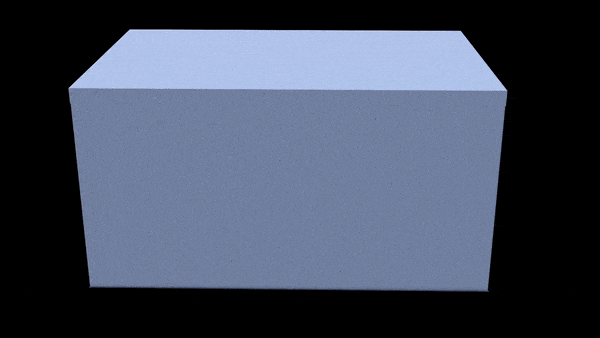 What is 11.12.6?
The numbers 11.12.6 do not represent a date. They denote the number of audio channels (essentially speakers). That's 11 speakers arranged around all four interior walls, 12 subwoofers (of which 8 appear to be on the front wall and 4 on the back wall) and finally 6 ceiling speakers. Add them up and that's a total of 29 speakers!
Of course, very few could afford this type of system for their own home (we're talking hundreds of thousands of dollars). However, a good strategic selling philosophy is "sell up to sell down" – show the customer what's possible, even if it's prohibitive, and then sell them something at a much cheaper price, but still a little more expensive than they might had planned on.
Who is involved?
Trinnov Audio
Trinnov Audio is providing its Altitude32 AV processor as the heart of the system. This AV processor can provide up to 34 channels of Dolby Atmos processing powered by Trinnov's Loudspeaker/Room Optimizer.
For this setup, the Altitude32 provides 29 channels of audio decoding and processing depending on the audio sources selected, as well as input source switching and control of the audio settings for the system.
McIntosh
With Trinnov providing the central hub of the system, the next step is to provide the performance required to run this 11.12.6 system and also provide the required level of resolution and control.
McIntosh has been tasked with this responsibility and will use a mix of 19 McIntosh monoblock, stereo and multi-channel power amplifiers rated at 14,000 watts.
note: Specific model information not provided.
Sonus Faber
Sonus faber, the Italian speaker manufacturer, will be asked to do much of the heavy lifting in Dallas and will provide 17 speakers and 12 subwoofers arranged to meet specific Dolby Atmos specifications for the enclosed demonstration room.
The 11.12.6 channel configuration includes 11 horizontal channels, 12 subwoofer and 6 height channels.
Specific models have not been announced, but Sonus Faber offers a wide range of in-wall, surface-mounted and full-range floorstanding speakers and subwoofers that could be used in the system.
Kaleidescape
OK, so we have processing/control, amplification and speakers, but what about source content?
Kaleidescape brings its Terra Movie Server and Strato C Movie Player with content that offers the best possible video and lossless audio formats.
Barco
CEDIA is also a show focused on the home video category and almost all the big names in projectors and televisions will be showcasing their best new products for the custom installer segment.
A Dolby Atmos system of this level required a reference caliber projector; Barco will be bringing its 9,000 lumen Njord CS laser projector and Seymour Screen Excellence will be on hand with a bespoke projector 165 inch wide 2.35 cinemascope screen.
madVR Labs
To ensure the Barco/Seymour Screen Excellence system delivers the best possible resolution and color accuracy, madVR Labs is recruited to provide its award-winning madVR Envy Extreme to deliver best-in-class HDR dynamic tone mapping (frame by frame).
The device features patent-pending Highlight Recovery and Contrast Recovery technology. The madVR Envy also optimizes aspect ratio control, video upscaling, sharpening and correction of chroma upsampling errors that may be present in the source material.
Officina Acoustica
The most important component in any system is space – and that is certainly the case when it comes to home theater systems. To make matters worse, CEDIA is a show with a very busy and noisy exhibition space and is not ideal for any type of demonstration.
All participating brands agreed that this type of home theater demonstration requires a space on the show floor that is isolated from any outside noise and can offer a high level experience beyond anything normally found at CEDIA.
To solve this problem, Officina Acustica from Italy supplies the stand/room shell and interior.
The outer shell and inner workings were made in Italy, then shipped and assembled on the Officina Acustica show floor.
Experience where? Only at CEDIA Expo booth 26097 in Dallas, Texas September 29-October 1, 2022.
Related reading: