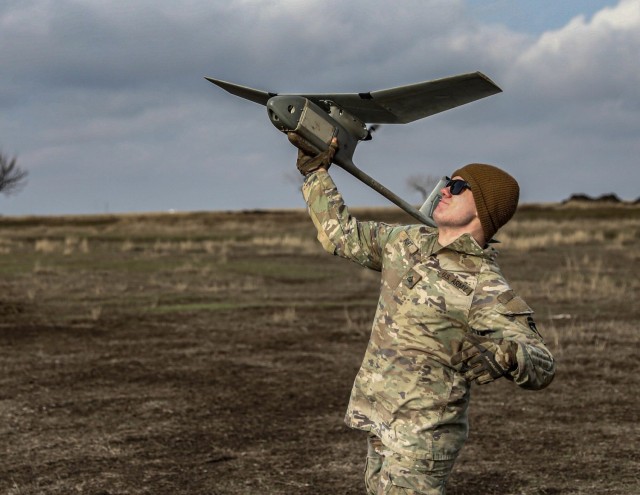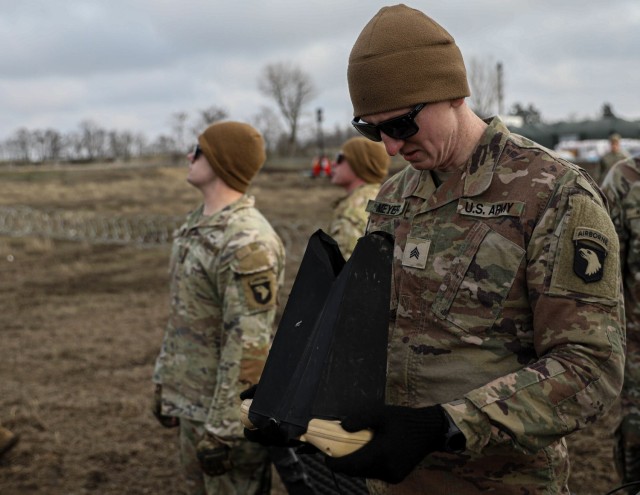 SMARDAN, Romania – U.S. Army soldiers assigned to the 1st Battalion, 26th Infantry Regiment, 2nd Brigade Combat Team honed their skills with the newly upgraded unmanned aerial vehicle, RQ-11B, or "The Raven." , 101st Airborne Division (Air Assault). in Smardan, Romania, 16 Jan. 2023.
"We are here in Romania to reassure, deter and strengthen our NATO allies," said Pfc. Henry Krebs Parker, scout with 1-26 Infantry Battalion, 2nd Brigade Combat Team 101st Airborne Division (Air Assault).
With the recent upgrade to the RQ-11B Raven Small Unmanned Aircraft System, called The Raven, Krebs believes the job is easier.
"The Raven is a small unmanned aerial vehicle, a drone with many different capabilities," Krebs said. "It can fly up to 10 kilometers, and you can even take pictures and videos."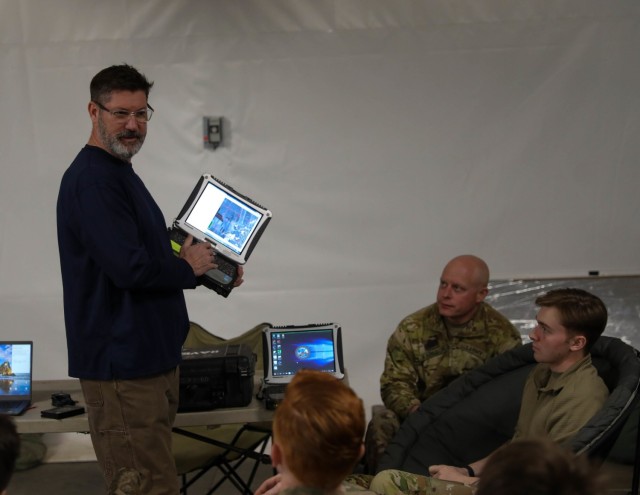 The Raven system is the most widely used unmanned aerial vehicle system in the world, suitable for low intelligence, surveillance and reconnaissance missions that rely on rapid deployment and maneuverability.
Although the military has trained extensively with this equipment, they continue to increase their knowledge with the help of the manufacturer. One of the manufacturer's representatives was sent to educate the troops about the recent upgrades made to the Raven.
"One of the civil contractors with AeroVironment, the manufacturer of the Raven, is here to help us learn more about its capabilities and show us how to use it more effectively, and the capabilities it has, Krebs said. "Advancing our technology will allow us to be more flexible in future wars."
Technology is always changing. It is important for the Army to keep up with these changes.
Lightweight and easy to use, the Raven is a portable and hand-launched rucksack for day and night viewing. The Raven has a selectable gimbaled payload, and provides real-time color and infrared imagery for ground control and remote observation stations.
"Right now we're practicing using a gimbal load," said Sgt. David Meyer, scout with 1-26 Infantry Battalion, 2nd Brigade Combat Team, 101st Airborne Division (Air Assault). "We're working on a future live fire where we'll use the Raven to detect and draw lines to call fire on mechanical targets."
Thanks to its advanced avionics, the Raven can be operated manually or programmed for autonomous navigation.
"For my unit specifically as a recon unit, what we do is we use the Raven to see where we're going so we're less of a threat to our troops," Meyer said. "I don't need my team to go outside."
The purpose of the Raven is to be used for reconnaissance missions, call-to-fire missions and to improve the capabilities of the Army – lowering the risk to the Army, reducing American casualties and improving the success rate. the various missions.